So with Christmas just around the corner your wallet probably seems lighter than ever. Need a holiday party makeup look, or just something for every day? There are definitely products that are worth splurging on .. however these products you don't have to! Here are my top 5 favorite drug store products at the moment.
1. Foundation - L'Oreal True Match Liquid Foundation
L'Oreal True Match is the ONLY drug store foundation I will use. It is comparable to MAC Studio Fix. It is oil free and medium to full buildable coverage. It leaves a semi matte finish and makes your skin look even. It is also super easy to blend and stays all day. I wear W3 in the winter and W5 in the summer. $6.99-$11.99
2. Powder - L'Oreal True Match Powder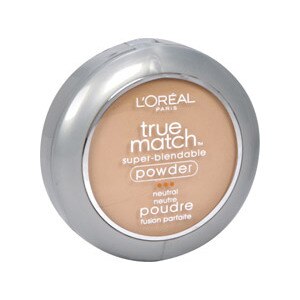 Again L'Oreal does it again. This also is the ONLY drug store powder I use. It is great for carrying in your bag for touch ups throughout the day. It gives a matte finish and I use the same colors that I use in the liquid. $8.99-$14.99
3. Eyebrow Pencil - Maybelline Define-A-Brow
I love love love this brow pencil. I use light brown and it has a little warmth to it. Although it is no Anastasia, it is a great, cheaper alternative. $4.99-$7.99
4. Blush- Hard Candy Fox in a Box
I love these blushes! They are similar to the Benefit boxed blushes. With Spicy & Sweet you can do at least 8 different colors combinations. You can find these at Wal-Mart for $6.00
5. Eye shadow - NYX Cosmetics
NYX eye shadows are almost EXACTLY like MAC eye shadows but HALF of the price. They are very, very pigmented and easy to blend. $5.00-$7.00
In this picture I am wearing each and every one of these products!
Happy Shopping!! I hope these drug store finds leave you as happy as they have made me :)